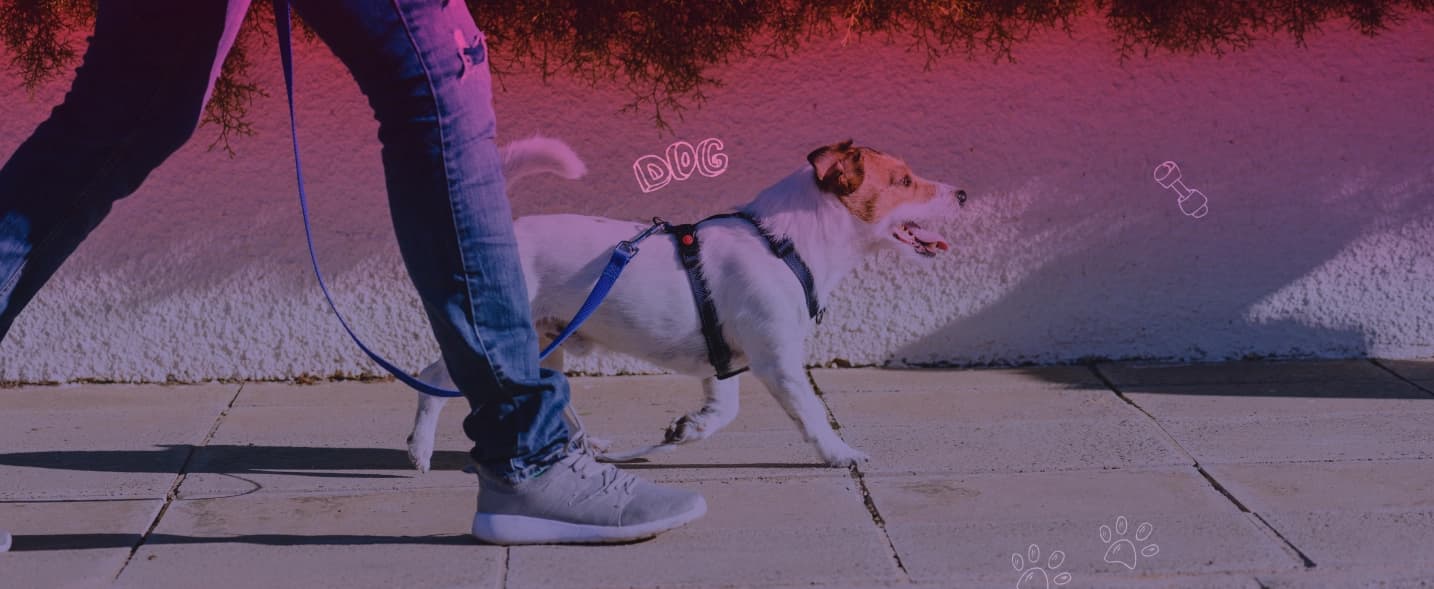 Dog Walking in Gretna, NE
Professional Dog Walking Services
At Housebound Hounds, we're experts in canine wellness, offering top-notch dog walking services that prioritize your pet's health and happiness.

Serving Gretna, NE, and nearby communities, we're your go-to solution for dependable and personalized pet care when life gets hectic.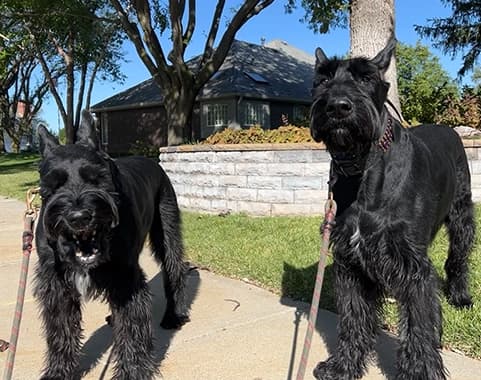 What Our Dog Walking Package Includes:
25-minute walks, available Monday to Friday between 10:00 am and 2:30 pm.
GPS and time-tracking for complete accountability.
Photos and video of your pet in action.
Neighborhood walks for a familiar and stress-free experience.
Capability to accommodate two dogs from the same household simultaneously.
Exclusive one-on-one walks to ensure your pet's comfort and safety.
Concierge Services for Your Home.
Affordable Dog Walking Rates
Starting at just
$25per walk
Start Services
we offer value-packed services that don't compromise on quality.
Choose Housebound Hounds for a dog walking service that goes beyond the leash
Reliable Dog Walkers, Guaranteed
Unpredictable schedules are a part of life, but your dog's exercise routine shouldn't suffer. Our foolproof system ensures a walker is always available. In case your regular walker can't make it, our standby team is ready to fill in, ensuring your dog never misses their essential exercise and bathroom breaks.
Vetted and Trained Dog Walking Team
Our team members are more than just dog walkers; they're pet care professionals. Each undergoes rigorous background checks and comprehensive training to guarantee the highest level of care for your four-legged family member.
Customized Dog Walking Plans
We recognize that each dog has unique needs. Whether it's an energetic jog for a high-spirited breed or a gentle saunter for a senior dog, our services are tailored to make your pet's tail wag. Plus, we offer detailed post-walk reports complete with activity summaries and adorable photos, giving you peace of mind.
Comprehensive Concierge Services for Your Home
While we specialize in taking care of your four-legged family members, we also offer a range of concierge services to ensure your home is well-maintained in your absence. Our team is committed to providing a holistic approach to pet and home care.
Uncompromising Safety Measures
Your pet's safety is our top priority. Our dog walkers follow stringent safety protocols, including:
Comprehensive background checks and specialized training for all Pet Care Specialists.
Secure leash techniques to maintain control during walks. Retractable leashes are a no-go.
Proactive measures to avoid potential hazards like open garages, loose fences, and other animals.
Double-checking home security measures, including door locks and alarm systems, before departure.
Why Choose Housebound Hounds instead of big pet sitting platforms?
Competitive Pricing: We offer competitive pricing with no hidden fees. Larger platforms often have additional charges that can add up quickly, but with Housebound Hounds, what you see is what you get.
Personalized Care: At Housebound Hounds, we believe that every pet is unique and deserves personalized attention. Unlike larger platforms, we take the time to get to know your pet's specific needs and preferences.
Local Expertise: Our team consists of local pet care professionals who are familiar with the community. This local expertise ensures that your pet will be walked in safe and comfortable environments, something that larger, more impersonal services can't guarantee.
Transparency and Trust: We prioritize transparency and trust in all our interactions. Our pet caregivers undergo rigorous background checks and training, ensuring that your pet is in safe hands. With big online platforms, the sheer volume of caregivers can make it difficult to ensure consistent quality.
Frequently asked questions about Housebound Hounds Dog Walking