Housebound Hounds: Your Trusted Home Concierge Service
We offer a comprehensive range of concierge services designed to keep your home in tip-top shape while you're away. Whether you're on vacation, a business trip, or simply out for the day, we've got you covered. Our mission is to provide peace of mind by ensuring your home remains well-maintained and secure in your absence. From watering your plants to collecting your mail, we handle it all so you can focus on what matters most to you.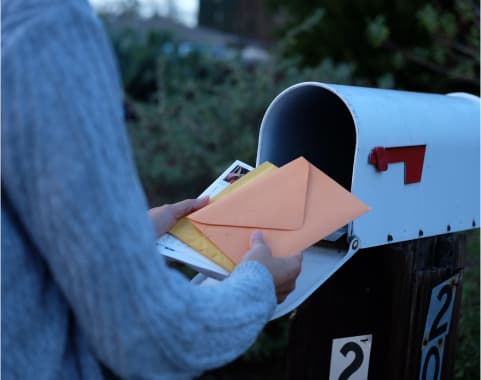 Our Concierge Services
Watering Plants
Don't let your greenery suffer while you're away. Our team is trained to provide the right amount of water to each type of plant, ensuring they stay healthy and vibrant.
Collecting Mail
An overflowing mailbox is a telltale sign that no one is home, making your property a target for burglars. We'll collect your mail daily to keep your home looking lived-in and secure.
Taking Out and Bringing In Trash Cans
Missed trash day can be a hassle. We ensure that your trash and recycling bins are taken out and brought back in, maintaining the cleanliness and hygiene of your home.
Package Collection
Worried about your online orders piling up at the doorstep? We'll safely collect and store your packages inside your home, reducing the risk of theft or weather damage.
Additional Services
Security Checks: Routine walkthroughs to ensure all is well
Custom Requests: Tailored to your specific needs

Why Choose Housebound Hounds?
Experienced Team
Our team is comprised of professionals who are trained in home maintenance and security protocols. You can trust us to take care of your home as if it were our own.
Flexible Plans
Whether you need us for a day or a month, we offer flexible plans to suit your needs. Choose from our range of packages or customize your own.
24/7 Customer Support
We believe in open communication. Our customer support is available 24/7 to address any concerns or special requests you may have.
Competitive Pricing
Quality service doesn't have to break the bank. Our pricing is transparent and competitive, offering you the best value for your money.
Housebound Hounds is committed to providing top-notch home concierge services that offer both convenience and peace of mind. With our experienced team and flexible plans, you can enjoy your time away knowing that your home is in safe and capable hands. Contact us today to learn more about how we can make your life easier.
Ready to experience the ultimate in home care? Get started below with Housebound Hounds, your trusted home concierge service.
Pet-Loving Service
When you choose Housebound Hounds, you're choosing an award-winning team that's recognized both locally in Omaha and on a national scale. Our website, www.houseboundhounds.com, serves as a hub for all your pet care needs.
Bookmark our page and keep coming back for updates, tips, and the assurance that your furry friend is in the best hands in Omaha!