Why Housebound Hounds is the Superior Choice Over Boarding or Kennels
When it comes to caring for your furry friend, you want nothing but the best. While boarding facilities and kennels have been the traditional go-to options for pet care when you're away, Housebound Hounds offers a revolutionary approach that prioritizes your pet's well-being.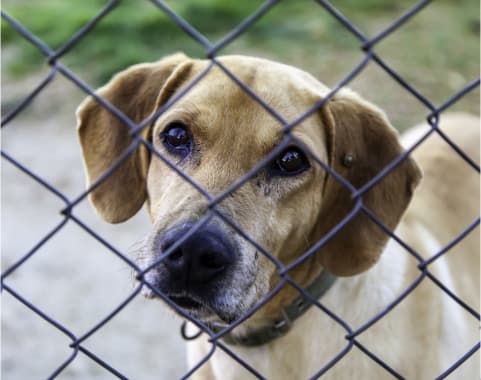 Here are compelling reasons why Housebound Hounds is a far better choice than boarding or kennels.
Familiar Environment
Dogs are creatures of habit and thrive on routine. A sudden change in their environment can lead to stress and anxiety. With Housebound Hounds, your dog gets to stay in the comfort of its own home, sleep in its own bed, and play with its familiar toys. This continuity significantly reduces stress and ensures that your pet feels safe and secure even when you're not around.
One-on-One Attention
In kennels, your dog is just one among many, and the attention they receive is often limited. At Housebound Hounds, we offer personalized care tailored to your pet's unique needs. Our dedicated caregivers provide one-on-one attention, ensuring that your dog receives the love and care it deserves.
Customized Routine
Every dog is different, and what works for one may not work for another. Housebound Hounds understands this, which is why we offer customized routines for your pet. Whether it's specific feeding times, favorite walking routes, or preferred play activities, we tailor our services to make your dog as comfortable as possible.
No Exposure to Illness
Kennels can be a breeding ground for various illnesses and infections. The close quarters mean that if one dog gets sick, the chances of other dogs contracting the illness are high. With Housebound Hounds, your pet stays in its own home, significantly reducing the risk of illness.
Expert Caregivers
Our team of caregivers are not just pet lovers; they are trained professionals skilled in pet care and animal behavior. They are equipped to handle any situation, from administering medication to dealing with behavioral issues, ensuring that your pet is in the safest hands.
Cost-Effectiveness
While it may seem that personalized care would come at a premium, Housebound Hounds offers competitive pricing that often ends up being more cost-effective than kennels. With no hidden fees or extra charges for specialized care, you get the best value for your money.
Emotional Well-Being
The emotional well-being of your pet is our top priority. Kennels can often be loud and chaotic, which can be distressing for dogs. Housebound Hounds provides a calm and peaceful environment, allowing your pet to relax and enjoy their time, rather than endure it.
Convenience
Last but not least, Housebound Hounds offers unparalleled convenience. There's no need to worry about dropping off or picking up your pet from a facility. Our caregivers come to your home, saving you time and effort.
Hounds offers a superior, stress-free alternative to traditional boarding and kennels
Your dog is more than just a pet; it's a member of your family. And like any family member, they deserve the best care possible. Housebound Hounds goes above and beyond to provide top-notch, personalized care that prioritizes your pet's physical and emotional well-being. Make the switch today and experience the Housebound Hounds difference.
So, the next time you're planning a trip or need someone to look after your furry friend, remember that Housebound Hounds offers a superior, stress-free alternative to traditional boarding and kennels. Choose the best for your pet; choose Housebound Hounds.
Pet-Loving Service
When you choose Housebound Hounds, you're choosing an award-winning team that's recognized both locally in Omaha and on a national scale. Our website, www.houseboundhounds.com, serves as a hub for all your pet care needs.
Bookmark our page and keep coming back for updates, tips, and the assurance that your furry friend is in the best hands in Omaha!