Pawsome Adventures: Discovering Dog Walking Trails Near Me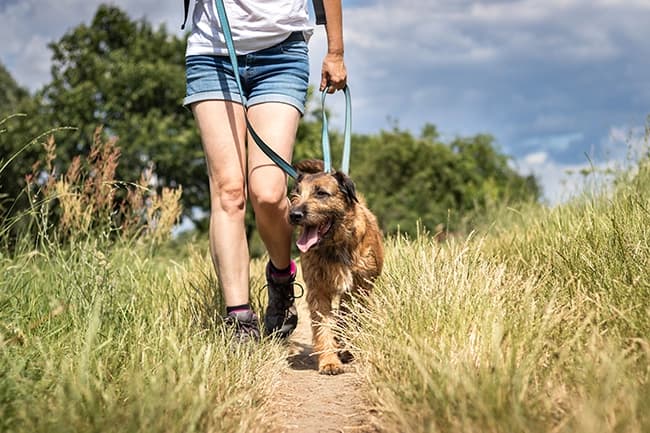 Searching for the ultimate dog-friendly trails in Omaha, NE? You've come to the right place! This all-inclusive guide will introduce you to some of the most tail-wagging adventures you and your canine companion can enjoy. Whether you're in the bustling heart of Omaha or the tranquil outskirts, there's a trail that's just right for you and your pup.
Why Trails are a Treat for You and Your Dog
Trails offer a host of advantages for both you and your four-legged friend. They're a fantastic way to get some exercise, which is essential for maintaining good health and wellness. Consistent walks can keep your dog agile and help prevent conditions like heart disease and arthritis.
Additionally, trails offer a delightful break from your regular neighborhood strolls. They give your dog the chance to experience new environments, which can be mentally enriching. This is especially helpful for dogs who easily get bored or anxious.
Socialization is another perk of hitting the trails. You're bound to meet other dog parents, providing your pup with valuable social experiences. This is particularly useful for young or rescued dogs who may need extra social interaction.
How to Sniff Out the Best Dog Trails in Omaha
Finding the perfect trail for you and your dog is simpler than you might think. Here are some methods to uncover the best trails in Omaha:
Digital Digging The internet is a treasure trove of information for locating dog-friendly trails. Websites like AllTrails and BringFido offer extensive lists of trails in Omaha, complete with user reviews and ratings.
Local Parks and Rec The Omaha Parks and Recreation Department is another excellent resource. They often have information on trail difficulty, length, and amenities like restrooms and picnic spots.
Paw-to-Paw Recommendations Don't overlook the wisdom of local dog owners. If you see someone walking their dog, feel free to ask for trail suggestions. You can also join Omaha dog-walking groups or forums to connect with other local dog lovers.
Top Dog Trails in Omaha, NE
City Trails
Suburban Trails
Rural Trails
Tips for a Tail-Wagging Adventure
Hydration: Always bring water for both you and your pup.
Leash and Cleanup: Carry a leash and waste bags to keep the trails clean.
Weather Check: Make sure the weather is suitable for a walk.
Trail Etiquette: Be respectful to other trail users.
Conclusion
Exploring dog-friendly trails in Omaha can be a fulfilling experience for both you and your pup. So, leash up, lace up your walking shoes, and set out on a tail-wagging adventure today!